GRAIN COMMERCIALISING AND TRADING

Eventually, once a farmer has prepared his land with our tools, planted his crops with our seed and harvested his crop, he needs someone to market his surplus production.

Five years ago V&M Grain was formed , they combined with the grain marketing board of Mozambique and took over a number of strategic warehouses in the centre and north of the country. These warehouses were rehabilitated and some newly constructed. They then increased their fleet of trucks, tractors and trailers and installed other machinery and equipment required to handle large stocks of maize, beans and other crops.

V&M now has ten warehouses throughout the main growing areas of Mozambique where they purchase all crops from the subsistance farmers, on average buying between 30,000 to 35,000 tons per year. This is also done on a smaller scale in Malawi. The crops which are purchased are then cleaned, bagged and fumigated and stored until such time as there is a demand in the rest of the country and on the international market.

V&M Grain then market the grain directly to other traders or end users. They arrange freight and usually deliver to final destinations such as Malawi, Kenya, India, Angola and South Africa.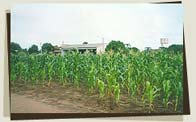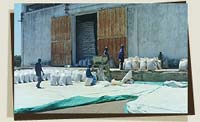 TOP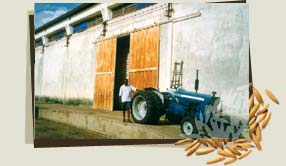 Crops that are commercialised in Mozambique

Type
Ave tonnage/year
Maize
20 000
Cowpeas
1 500
Pigeon peas
6 000
Groundnuts
1 500
Sesame seed
1 000
Beans
1 200

Beside the abovementioned activities, V&M Grain also supply nutrimeal, which is a vitamin enriched special food supplement made up from maize, soyabeans and sugar.

V&M Grain also supply bulk food from South Africa such as maize, maize meal, beans, rice, sugar and cooking oil.